Now you know I had to do a look inspired by Lady Gaga at the Superbowl... and a month later here it is!! haha
I was rooting for the Falcon's this year because it would have been cool to see someone who is not Tom Brady win.. but as the fates would have it the Patriots dominated the field. I'm not a huge fan of football in general although my family are avid Lions fans, which I will never understand why.. I was more excited to see the half time show because you really never know what to expect with Lady Gaga and what her performances entail... I actually really liked her performance medley of hits and she really danced her booty off, but more importantly than all of that her makeup was impeccable. Her makeup artist Sarah Tanno really did an amazing job with her overall look. It made her look like such a star and she looked stunning!! Luckily Sarah shared with us the beauty breakdown on Instagram and she used all Nars products, I only had one of the products she used and it was only because it was a Sephora birthday gift last year.. otherwise my interpretation is pretty affordable.
I used mostly Colourpop pressed shadows which are fairly new to my collection and I have to say I really enjoy the formula of their shadows, very pigmented. NYX also came out with new pigments and while I was over at Ulta I had to try them out, you know for.. science. I picked up two shades, Froyo which I used in the look today it's a really lovely lavender/pink frosty shade and then another called Vegas Baby which I haven't used but it looks like a golden silver glitter bomb in the best way possible!
I also tried out a new primer, which I had gotten as a Sephora sample, the Smashbox Pore Minimizing primer (the purple one) and I'm kinda impressed with how well it filled in my pores.
Here's Her Look: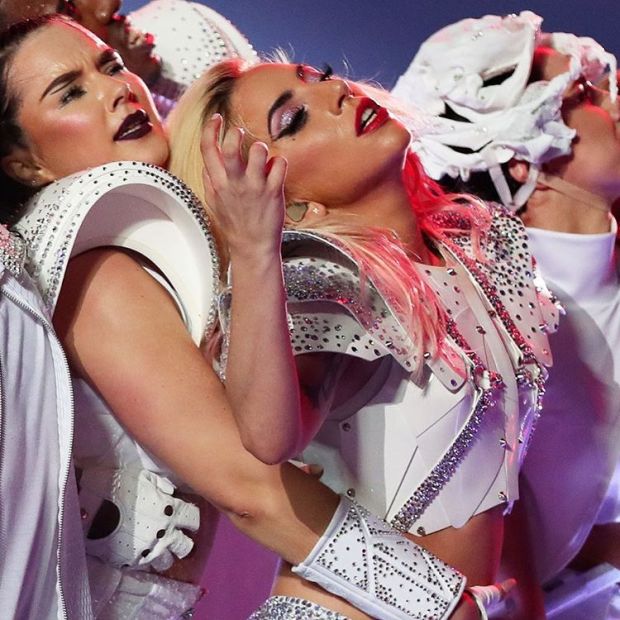 Here's My Look:
Here's what I used:
EYES
Base- Cargo HD Picture Perfect Primer

Lid- Sephora eye pencil in 15 Flirting Game, then I used Colour Pop Creme Liners in Frills and Cry Baby on top to give a more purple look. Then I used a little Too Faced Glitter Glue and added NYX Pigment in Froyo.

Crease- Colour Pop shadow in Silver Linings and Chopper from the Colour Pop X Amanda Steele Weekend Warrior Palette.

Highlight- Colour Pop X Amanda Steele Weekend Warrior Palette in Throttle

Liner- On top I used Marc Jacobs Highliner in Blacquer then I used Wet N Wild skinny liquid liner. On the lower lashline I used Silver Linings and in the water line I used Cry Baby. I also used Urban Decay liner in Heartless in the inner corner with and inner portion of the lower lash line with Colour Pop shadow in Co-Pilot on top.

Mascara- Butter London Double Decker
CHEEKS
Primer- Smashbox Pore Minimizing Primer (purple)

Foundation- Maybelline Fit Me Matte and Poreless

Concealer- Tarte Shape Tape

Blush- Too Faced Justify My Love

Contour- Lorac Contour Palette

Highlight- Colour Pop in Fanny Pack

Bronzer- Physician's Formula Butter Bronzer
LIPS
Colour Pop Hyper Glossy Lip Stick in Confetti

Colour Pop Ultra Glossy Lip in Honey B