Christina Aguilera is looking flawless this season on The Voice, her look from the first elimination round was gorgeous!! California Barbie goddess!! I'm so glad she got a new stylist and is taking care of herself.. Her clothes and her hair were a million times better compared to the season premiere.. okay enough about my makeup crush on Christina.. Jake Bailey is doing great things for her.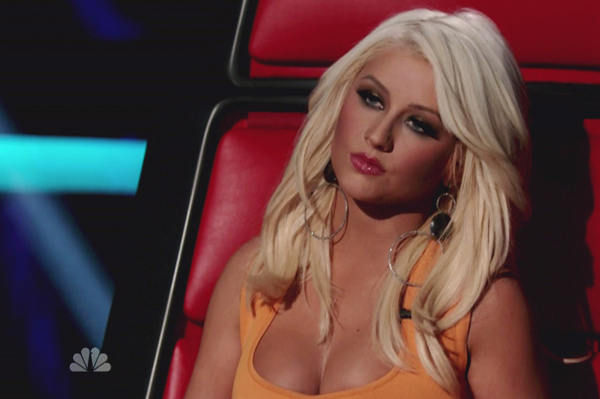 Here's my look:
* You may wonder why I always have pictures in my car... well it's simple I get really great lighting in my car that my camera doesn't give me in my house.. so I normally take pics either in my car or behind a window.. just my lighting preference lol*
Here's what I used:
EYES
Base- Styli-Style line and seal waterproof liner in Extreme Black, I took the liner and lined the eyes and then I used a smudge brush and smudged it out into the crease area
Lid + Crease- I used Ulta in Brass all over the lid and crease
Highlight- Urban Decay Naked Palette in Virgin
Liner- Besides using Extreme Black on the top lash line, I used it on the lower lash line and waterline and smudged it out the same as the top and used Brass and a little of Wet N Wild Comfort Palette (dark brown)
Mascara- Maybelline Lots of Lashes
CHEEKS
Foundation- True Match + Femme Couture Get Radiant
Bronze- Physician's Formula Light- Med
Blush- I used a Rouge Blush Palette, I got from my school QC Makeup Academy, and It was a peachy/bronze color.
LIPS
Wet N Wild in Dark Pink Frost
Femme Couture Lip Luster in Vixen